Sexagesima Week – Thursday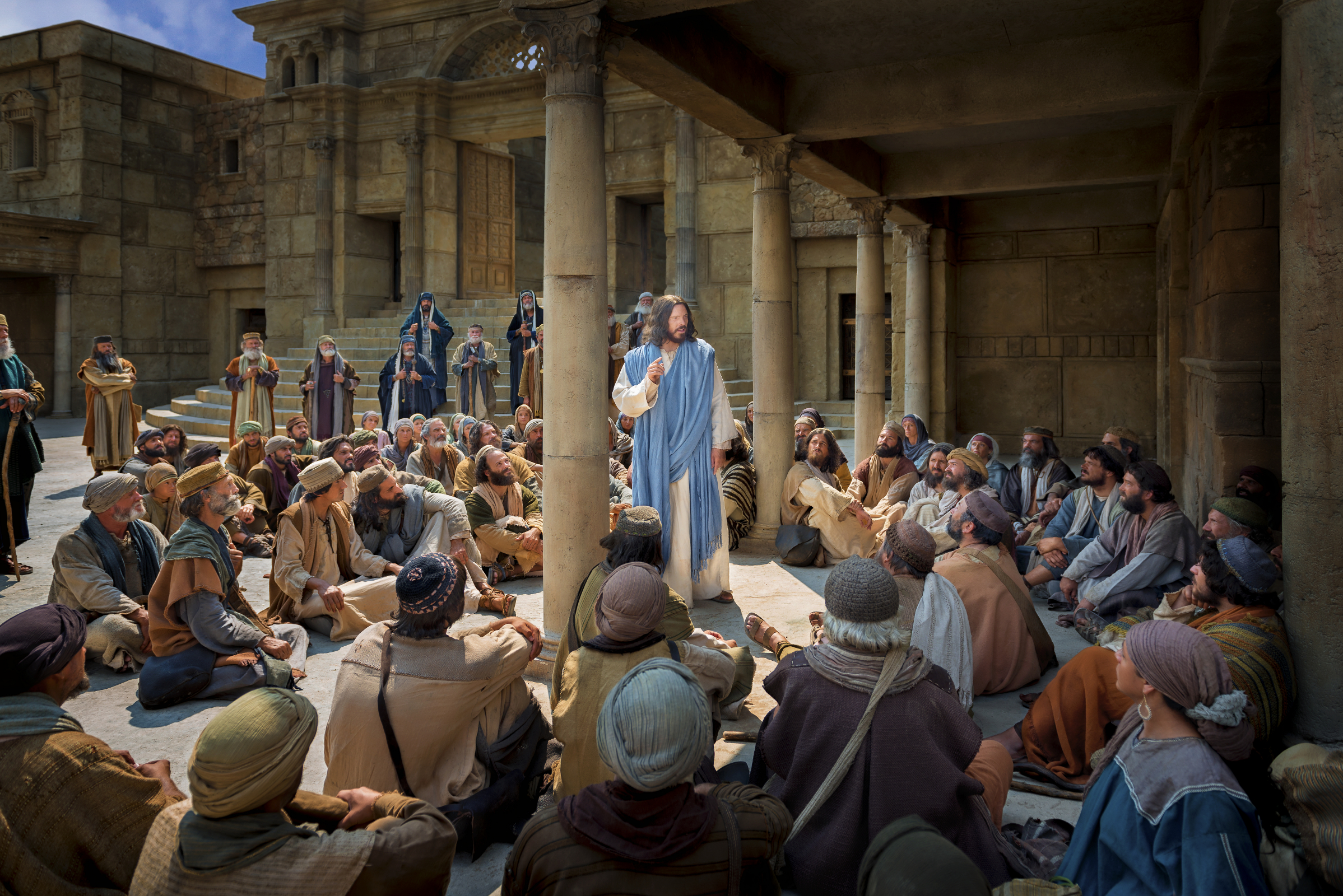 While ye have the Light, believe in the Light, that ye may be the children of Light. — John 12:36.
Today let us hear the last words Jesus spoke before the people in public, and in which He testified that He was the Savior. This was on the same Tuesday in the temple. Thinking of His suffering and death, which was to come to pass so soon, He said: "Now is the judgment of this world; now shall the prince of this world be cast out. And I, if I be lifted up from the earth, will draw all men unto Me" (John 12:31-32).  After Christ's atoning death, this is the judgment of this world, that Satan, the prince of this world, is cast out, no longer to accuse us, and that all may find righteousness and salvation with Jesus, who was lifted up on the cross.  "Yet a little while is the Light with you. Walk while ye have the Light, lest darkness come upon you, for he that walketh in darkness knoweth not whither he goeth. While ye have the Light, believe in the Light, that ye may be the children of Light" (John 12:35-36).
Jesus is the Light. He shines upon us through His Word. We must continue to believe in Him, before it is too late.  By faith in Him, the Light of the World, we. who were sometimes in the darkness of spiritual ignorance, have become spiritually enlightened; by His grace, we are the "children of Light" (Ephesians 5:8).  And He cried and said: "He that believeth on Me, believeth not on Me, but on Him that sent Me.  And he that seeth Me, seeth Him that sent Me.  I am come a Light into the world, that whosoever believeth on Me should not abide in darkness.  And if any man hear My words, and believeth not, I judge him not, for I came not to judge the world, but to save the world.  He that rejecteth Me, and receiveth not My words, hath one that judgeth him; the Word that I have spoken, the same shall judge him in the last day. For I have not spoken of Myself, but the Father who sent Me, He gave Me a commandment what I should say, and what I should speak.  And I know that His commandment is life everlasting.  Whatsoever I speak therefore, even as the Father spake unto Me, so I speak" (John 12:44-50). 
Jesus was not, as the Jews imagined, a prophet set up by Himself; no, the Father had sent Him.  He spoke God's Word, the Word of grace, even as He performed God's work, the work of grace, for the salvation of the world.  He, the Savior and Redeemer, will not judge any man.  But if a man does not believe His Word, then this Word of divine grace, which he rejected, will, on Judgment Day, bear witness to his unbelief, which will condemn him.  These were the last words Jesus addressed to His people.  How inviting they were!  But the masses were hardened.  And now Jesus turned away from this people.  Oh, while you have the Light, continue to believe in the Light, that you may continue to be a child of the Light!
PRAYER. Lord Jesus, about me there is nothing but darkness.  Thou alone art Light and Salvation.  Thou givest light to me through Thy Word.  Thy Word is God's Word.  Grant that through this, Thy Word, I may continue to believe in Thee, continue to lay hold on Thee as my only Savior, and through Thee, continue to have the certainty of eternal bliss.  Amen.
Yet art Thou decked with beauty, with rays of glorious light;
Thy works proclaim Thy goodness, and all Thy ways are right.
Vouchsafe to shield Thy people, with Thine almighty arm;
that they may dwell in safety, from those who mean them harm.
–
And bid Thy Word within me, shine as the fairest star;
keep sin and all false doctrine, forever from me far.
Help me confess Thee truly, and with Thy Christendom;
here own Thee King and Savior, and in the world to come.
 (Hymn 130, st. 4 and 6; TLH)